Scholarship news
Clarkson Music Theatre congratulates Joshua Garcia Hughes, our 2017 recipient of the Performing Arts Scholarship. Joshua, with his parents, grandmother and brother, joined us at our September AGM to receive his bursary. We wish him well in the future.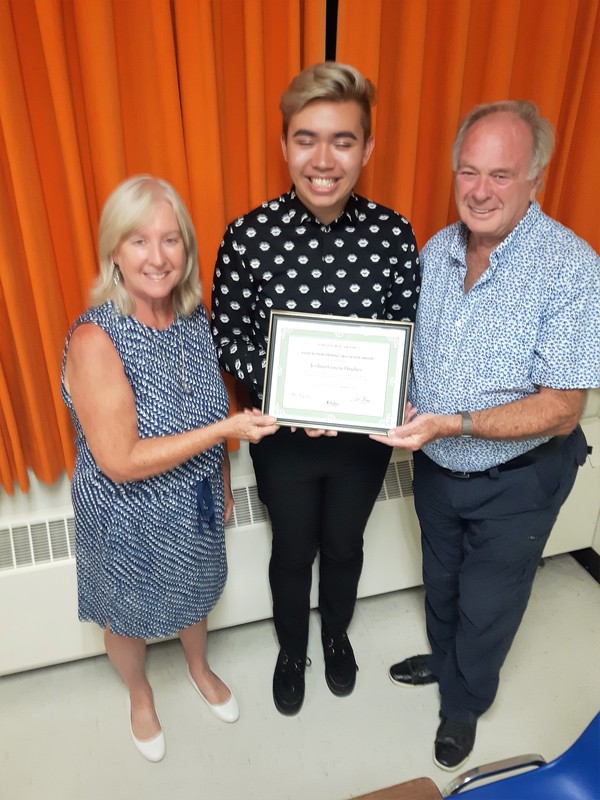 cmt welcomes newest lifetime members

Congratulations to Rita Nolan, Nick Forrow and Margo Timmons as they achieve lifetime membership with CMT after 25 years of service to our community theatre. We are grateful for their contributions.